Are Bad Habits Giving You a Bad Back?
Lower back pain can be tricky. Some instances of lower back pain are an indication of serious spine health issues, while other times it could be as simple as a pulled muscle. This is why it is important to have lower back pain checked out by a chiropractor at Peach Orchard Family Chiro. We provide diagnostics and treatment for patients in Gilbert, SC, and the surrounding areas. In addition to seeking chiropractic treatment, it is also important to evaluate your lifestyle habits to help determine if bad habits could be giving you a bad back. Keep reading to learn more.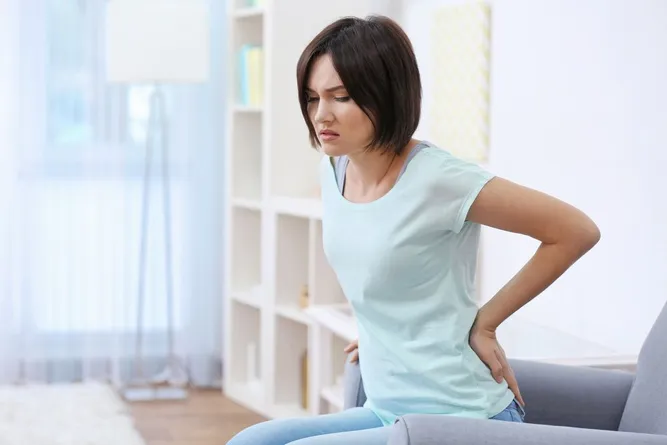 Lack of Exercise
One of the biggest contributing factors to body pain and especially back pain is the lack of proper exercise and stretching. If the muscles of the back are weak and not flexible, it makes them prone to injury and pain. Muscles of the back need to be strong and flexible in order to perform the many tasks you need for them to do each day.
Poor Posture
Most people have terrible posture and it shows in their back health. Our chiropractor can help by evaluating your posture and teaching you to correct it. Bad posture will literally weaken the back muscles and prevent the spine from staying in the proper alignment.
Improper Lifting Techniques
If your work or lifestyle requires that you lift heavy things on a regular basis, it is important that you are trained in how to do this properly. Most people do not know how to lift properly and it can take a toll on back health over time.
Poor Diet
Surprisingly, even what you eat can affect your back health. Certain foods are considered to be highly inflammatory. This means that these foods will cause inflammation throughout your body. When the muscles and vertebra of the back are inflamed it will result in pain and stiffness. You can decrease inflammation in your body by cutting down on these types of foods.
Our Chiropractor Can Help
You can improve your back health by practicing good back habits and by visiting our chiropractor. Regular spinal adjustments can help combat the shift in the spine that happens often. Keeping your spine properly aligned will keep your back healthy and pain-free.
To learn more about our services, contact us at Peach Orchard Family Chiro, serving Gilbert, SC, and the surrounding areas. Give us a call today at (803) 356-2225.